Metro ist ein universeller Stil passend für viele Forenthemen. Das Hintergrundmuster ist beliebig austauschbar. Fünf verschiedene Muster werden direkt mitgeliefert. Darüber hinaus lassen sich sämtliche Farben direkt im Stileditor anpassen.
Eingebaute Dropdownunterstützung und alternative Ordnericons runden den Stil im Detail ab.
Highlights von Metro

Headerhöhe beliebig einstellbar
Submenüs werden in einem Dropdownmenü angezeigt
Individuelle Boardicons
Hintergrundtextur beliebig austauschbar (Fünf Stück im Lieferumfang)
Bildschirmfotos
Variantenübersicht
Metro ist ab sofort zu einem Preis ab 14,90 EUR (inkl. 19% MwSt.) erhältlich: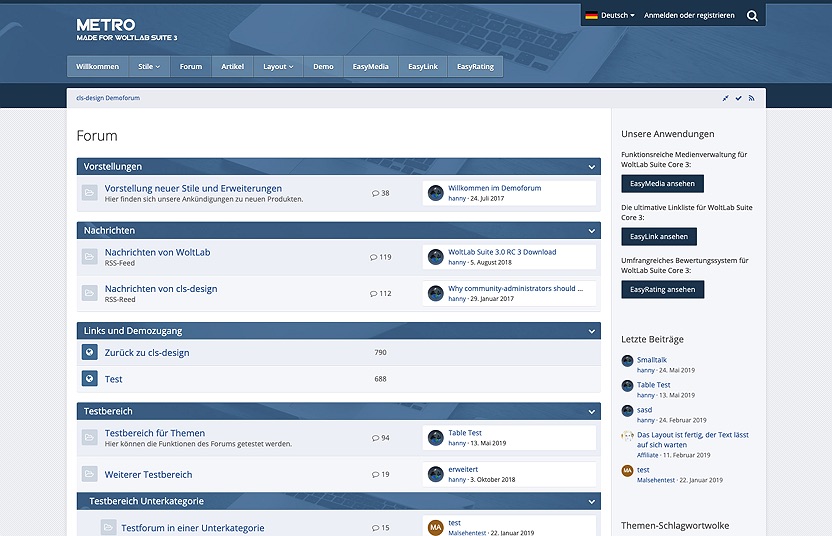 Buy (starting at

EUR 17.90

)
Metro
WBB 4 + WoltLab Suite
Metro, the gracefully flexible community design for your Burning Board4, which breathes joie de vivre into your forum due to its lightness and graphical intricacies.