The new version of Ambience is now available for WoltLab Suite 3.0. Ambience, like other styles, was created from scratch and optimized in many ways. Thus, general innovations like a guestpanel / userpanel, a fixed main menu throughout scrolling and a collapsible sidebar were inmplemented into Ambience, too. Naturally, all functions can be optionally deactivated.
Impressions of Ambience:
As seen with our other styles, Ambience for WoltLab Suite 3.0 can be obtained in several color versions, all of which are included in the price:
Furthermore, it was never that easy to adjust the color schemes to your own needs.
Ambience for WoltLab Suite 3.0 is now available in the shop: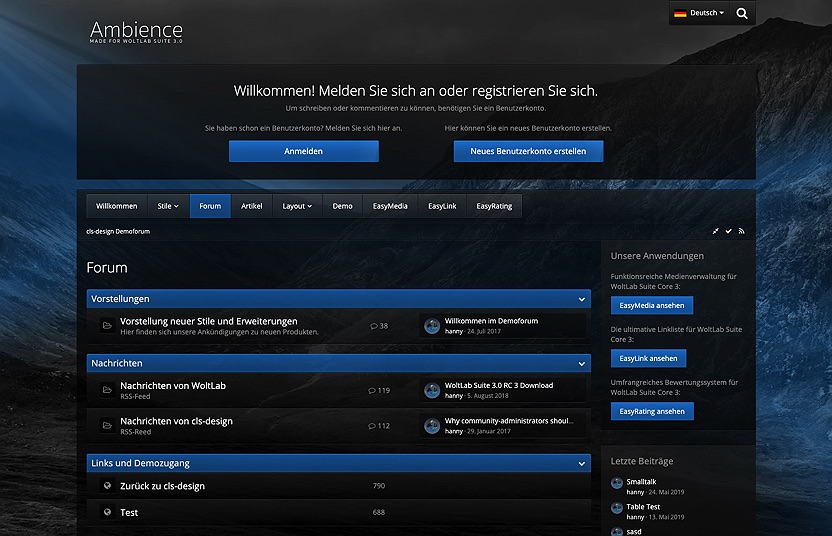 Buy (starting at

EUR 19.90

)
Ambience, the atmospheric community design for your WoltLab forums attributing shine to your forum because of its expressive nuances of transparency.
A preview is available in the demo forum: Ambience for WoltLab Suite 3
Existing licenses can be extended in the customer's account by means of acquiring an update access for a special price:
cls-design.com/shop/index.php/LicenseList/
Customers owning licenses with active update access will receive the new version for free.